Its that night again when your thoughts turn to what you love- like example Seafood! While the whole week you bust your back making a living, weekends contrarily present the perfect opportunity to enjoy a light-hearted (and full-bellied) dinner get-together with family and close ones.
Deny it if you want to, but truth be told, a casual gathering for a family dinner, deep down is the highlight of your week- something you wait for right from the start of your busy week.
So, keeping aside all these tedious contemplation, "Uthong Thai Restaurant"- a notable seafood takeaway food restaurant in Mornington presents you are four lip-smacking seafood takeaway options for your try this weekend!
Bon Appetit, Mates!
KHAO PAD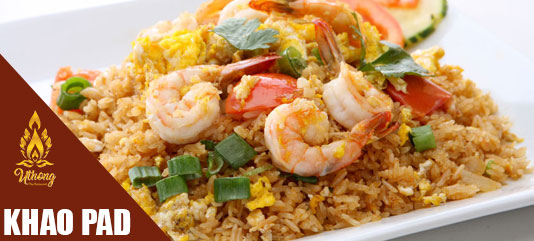 A crowd favourite, especially for its delicious and fascination seafood combination or prawns. The KHAO PAD is mainly fried rice with onions, eggs, coriander, spring onions and carrot. The rich blend of ingredients makes it a wonderful meal to enjoy with family and friends.
More good news is that it also comes in two other delicious combinations-
Vegetarian combination (both small/large plate).
And Chicken/Beef/Pork combination (both small/large plate).
GANG KEOW WAN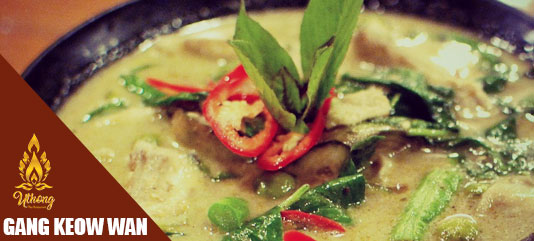 Want a magical burst of flavours in every spoon; the GANG KEOW WAN includes as one of our special take away dishes. This dish is the perfect combination of sweet green curry, fresh vegetables, sweet basil and coconut milk.
We present this already wonderful preparation with three delectable twists. They are:
A Vegetable Combination
Chicken/Pork/Beef Combination
Vegetarian And Tofu Combination
Prawn Or Other Seafood Combination.
If you have a soft spot for seafood dishes in Mornington, then the last combination is the idea take away option. But, the rest will equally please your taste buds. So, don't be surprised if you have a hard time picking from them.
PAD WOON SEAN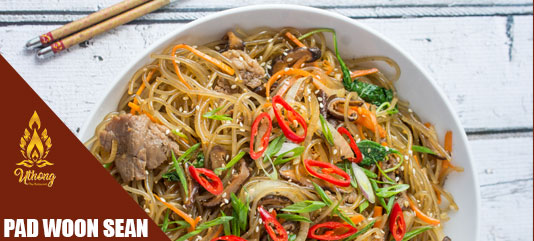 Love noodles with a wonderful blend of seafood? The PAD WOON SEAN is a plate of stir fry noodles, eggs and vegetables mixed with tasty Thai sauce.
Quality In Variety is what "Uthong Thai Restaurant"- one of the topmost restaurants in Mornington strives to achieve through each dish and this one is no different.
It also comes in three delectable combinations.
Vegetable combination
Vegetable with Tofu mix.
Beef/Pork/Chicken combination.
And off-course prawns/seafood combinations.
GANG MUSSAMAN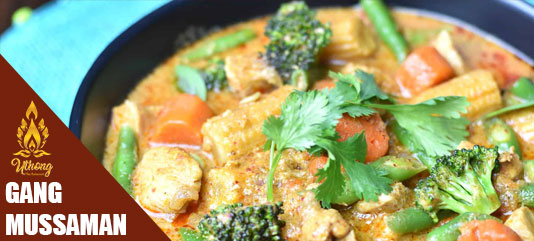 Lastly, our GANG MUSSAMAN is a rather delicious red curry having coconut milk, peanut, potatoes and onions. It is great with bread, rice or anything that you prefer.
Combination wise; we offer you:
Vegetarian (only) and Vegetarian with Tofu combination.
Duck combination.
Seafood or prawn combination.
Beef/Pork/Chicken combination.
Order Your Seafood Takeout Today!
Each of these dishes is not only tasty but also healthy for your body and heart. Our trained chef uses only the best flavours and fresh edibles (be it vegetables or non-veg items) to prepare all the dishes. So, there's nothing to concern yourself with.
If you wish to check out more seafood dishes and combinations, feel free to visit our site and browse through our menu list. You will find the prices to be very comfortable for your wallets- which will be more good news for you.